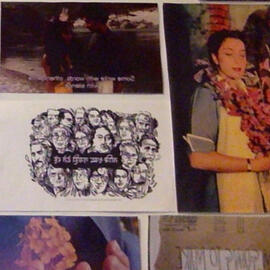 Nihira
---
Freelancer
About
I am a freelance writer, editor, sound designer, radio producer. Currently, I am working with Foundation of Agrarian Studies and Akademi Magazine.

For my MA dissertation, I researched the topography of sound in 19th century South Asia focusing on the intimate lives of labouring women, the colonial medical apparatus, and anti-war mobilizations in the subcontinent.

I have been published in Firstpost (first released on Citizen Matters) and Akademi Magazine. You can listen to Friday Talks, a podcast I currently host and produce. At Akademi, I have commissioned and edited some pieces and also worked on others.